Dawn Stensland
Verified by our team
Relationship Timeline Of
Dawn Stensland
Husband : Larry Mendte
Dawn Stensland married to Larry Mendte on 2000.
Who is Dawn Stensland-Mendte?
The star we are talking about has anchored the news across the nation at several TV stations. Including Chicago's WBBM-TV, Cleveland, Ohio, Philadelphia and Pennsylvania's KYW-TV and WTXF-TV. The star is none other than Dawn Stensland-Mendte. Throughout her career, Mendte has struggled, and the most exciting part is despite being in the field of journalism, she is involved in politics.
To learn more about Dawn and her political journey, let's dive into the article. The article has all about her bio, husband, net worth, children, age, height, and so on of Stensland-Mendte. Stay tuned till the end to us.
Born on June 15, 1964, Dawn Stensland Mendte is a Chicago, Illinois, American. Despite growing up in Illinois, her family moved to Charlotte, North Carolina, Raleigh, North Carolina, and Farmington, Minnesota. Stensland attended Farmington High School. Later, Dawn graduated in B.A. in Journalism from the University of Minnesota.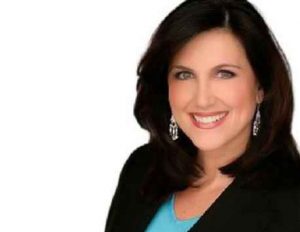 She was president in the Society of Professional Journalists of the school during her college days. There are no more details available about Stensland's early life, parents, and siblings. She is in love with the concept of staying under the wrap of her life.
Dawn has an impressive career, and she continues to strive hard to achieve the success she dreamed of. Her television career began at KSTP-TV in Minneapolis, Minnesota Stensland-Mendte. Her career has skyrocketed since then. Stensland-Mendte also worked at WREX-TV in Rockford, Illinois, as a producer and anchor after KSTP-TV in 1987. Not to forget, she is also famous for hosting a show in Philadelphia is Mendte.
Dawn Stensland-Mendte's Personal Life: Husband & Children
Dawn is a married woman. She is married to Larry Mendte. The couple met each other while working together. From 1997 to 2000, she co-anchored the 6th and 11th newscasts with Larry Kane on KYW-TV in Philadelphia, Pennsylvania.
There are no details as to how and when the two met as both partners keep their lives away from media exposure. The couple shares two kids, both sons where Michael was born in 2004, and David was born in 2006.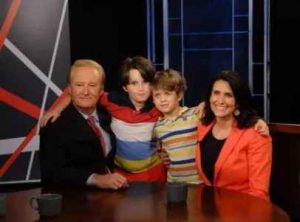 Furthermore, from his earlier marriage, her husband Larry has two adult kids named Stacia and Jonathan. As for now, the couple hasn't been the part of any rumors and scandals. Looking at them, we can say they have a very playful and understanding bond with each other.
Dawn Stensland-Mendte's Net Worth & Salary
Dawn is one of the most prominent TV anchors who with her gracious anchoring ability has already made a place for herself in the core of millions of individuals. The net value of Stensland-Mendte is around $4 million. Her anchoring career contributes exclusively to Stensland's earnings.
In addition to Dawn's assets, her husband also has an amazing $10 million of net worth. They have a total of $14 million, which is fairly enormous, summing up both assets. Although they earn a tremendous amount of cash, the house they share and the vehicles are not detailed.
Dawn Stensland-Mendte's Facts & Figure
Dawn is 55 years old and has an average body type. Mendte hasn't disclosed her precise height, but she is probably 5 feet 10 inches tall in height when comparing Dawn's height with her husband 6 feet 3 inches.
There are also no further details on the measurement and weight of Dawn. Similarly, Stensland has a hazel eye color and black hair color.