Miracle Watts
Verified by our team
Model, Social Media Star
(1993)
Who is Miracle Watts?
There are different platforms in today's era to reach out to a huge mass of people. It's not wrong to say that one of the most prominent platforms is social media that has changed many people's lifestyle, and one of them is the Instagram model Miracle Watts. After Drake gave her a shout, she grew to fame. Drake called her name in a track featured with OB Obrien.
Miracle Watts was born in Texas, USA, on January 30, 1993. Well, Miracle grew up in her birthplace with her younger sister and a younger brother. The other information about her family, early life, and education are not available.
Miracle Watts is popular as a famous Instagram star. As said before, she gained more fame after working in the music video of "2 On Thoughtful" OB Brain track. Miracle is also a famous model and has appeared in a different magazine.
This beauty is a good entrepreneur, as well. She is also the owner of The Miracle Lifestyle, which is online based store that sells wigs and eyelashes.
Miracle Watts Dating History
After dating many renowned celebrities in the past, Watts made headlines in the media. Most of her boyfriends are popular rappers and manufacturers. We have listed down a few of her relationship down below.
Miracle Watts Dated Hasan Suliman?
With nice looks and voluptuous body, the American model broke the internet when she revealed that she is dating Hasan Suliman. The pair started dating since 2012.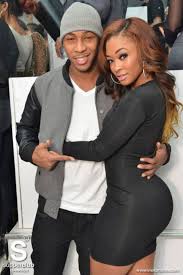 Hasan is a creative manager and American producer. He worked with designers such as Draya Michelle, Angela "Blac Chyna" white and Lira Mercer. Although they started dating in early 2012, their relationship couldn't last more than a year.
In November 2013, Miracle ended her affair with Suliman. The reason for their split is not available on the internet.
Drake & Miracle Watts Were a Couple?
Watts moved on to dating Drake after ending the relationship with Hasan. Drake is a Canadian-American rapper who had a short-lived affair with Watts. It was a very brief fling, but it indeed did a Miracle in Miracle's fame.
As we all know, Miracle Watts became very popular and rose to a new height of fame. In one of his songs, Drake even referenced her.
Miracle Watts & August Alsina Affair?
After the split with Drake didn't stop getting popularity and her dating life became the center of attraction. After two years, in 2015, Miracle found love in the shape of August Alsina.
August Alsina is the most popular American singer for I Luv This Sh*t* feat Trinidad James. However, the pair rarely shared picture together, not giving any sort of hint to the media about their relationship.
In September 2015, August and Watts started their affair, and the romance went solid until 2016. In May 2016, the decision to part their ways from each other.
The reason for their split is still the matter of question to many of their fans as they never spoke about their separation. August and Miracle still remain friends and Watts also featured in one of Alsina's videos as well.
Miracle Watts Relationship with Tori?
Most fan always shipped Miracle and August together as both looked adorable together. But it couldn't happen, and Miracle began dating Tori shortly after the break-up.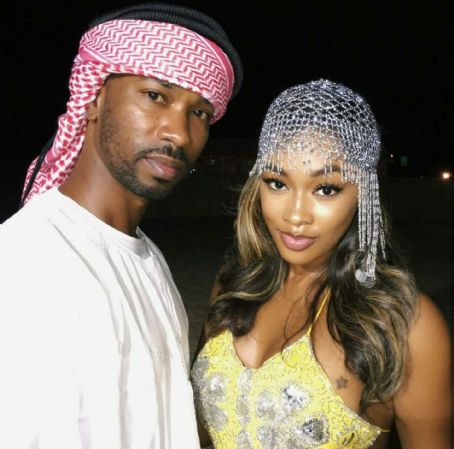 The fans hoped Miracle would find the man she was waiting for, but Tori and Watts ' affair had reached the same destiny as her other relationship. After reports came out, the pair broke up when Tori cheated Miracle with a girl named Takala.
Miracle hasn't talked about the reason for their break-up, but there are very strong rumors of Tori cheating on her. Then, Watts ultimately moved on, and she began dating Rich The Kid, an American rapper, in February 2018. Their romance as the couple split up in April 2018 was short-lived.
Who is Miracle Watts Currently Dating?
Rich with 2.2 million followers in Instagram Miracle is currently single according to reports, but there are also some reports suggesting that Miracle is back with Tori. There is no precise news about this, but it looks as if Watts is again in a relationship with Tori.
Tori is the dad of the 5-year-old son of Funhouse Jai Jai King. There is a lot of conundrum about the relationship status of Miracle Watts, but whoever it is, we hope that Watts will find the right man this time. Recently, Watts got out of the relationship from a rapper Rich Kid.
Even though she was in a relationship with a handful of celebrity, Miracle is not yet married and doesn't share children with anyone. Miracle is willing to start a family only when the right man comes in her life. But sadly, she hasn't been able to maintain her relationship with any man.
Miracle Watts Net Worth & Earnings
Well, it's no secret that because of Drake, Miracle first gained huge popularity. Then, she became able to label her identity in the field of modeling. As of 2019, the model has a net worth of $900,000. Her annual revenue is considered to be around $148-$2.4 thousand.
Miracle also gets $4298.25-$7163.75 from her Instagram account as estimated earnings per post. She and her family sustained a lavish lifestyle with such a hefty earnings.
5 feet 4 inches tall model has a very sexy figure just like Arissa LeBrock, Yasmina Rossi. Likewise, she has 34-24-42 inches of bust, waist, and hips.
Watts also promotes the various brand via her Instagram account. A few months back, she posted a picture of a Been stickin in her Instagram account for the sake of ads. Ads, commercials, and endorsement are also playing a huge deal in the earning of Miracle and other model such as Sunshine Deia and Aja Dang.
Also, she often goes for a vacation to live her lavish lifestyle. Looking at her Instagram page, we can also say, she spends most of her earning on nail arts and very sexy dresses.