Stella Hudgens
Verified by our team
Relationship Timeline Of
Stella Hudgens
Boyfriend : Eric Unger
Stella Hudgens is currently dating a guy named Eric Unger since 2017.
Who is Stella Hudgens?
16 & Missing star, Stella Hudgens starred in the American musical film, High School Musical and immediately stole the limelight. She is also noteworthy in the ABC comedy series for her appearance, according to Jim where she played Annie's part. She is not only an actress but also a very talented singer. Hudgens has won the hearts of millions of people with her bold and beautiful personality.
Stella Hudgens was born on 13 November 1995, in Ocean Beach, San Diego, California, USA as Stella Teodora Chanel Guangco Hudgens. Hudgens holds American nationality belongs to Irish, Filipino, Peruvian and Spanish ethnic backgrounds.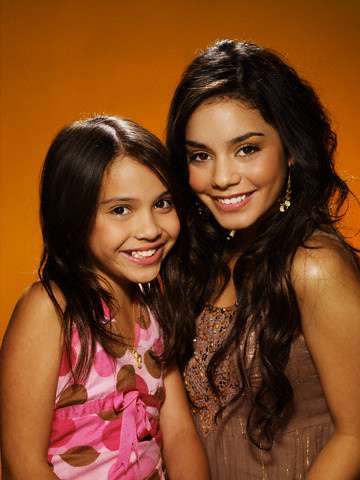 Her father Gregory is a fireman and her mum, Gina Guangco, a bank clerk. She grew up with an actress, model, singer and fashion designer, her older sister, Vanessa Hudgens.
Hudgens began her career with American family drama series, American Family. In an episode of The Masked Eagle: Part 1 in 2002, she performed the part of young Dora. She later starred in the 2006 High School Musical music film.
She also starred in the thriller TV movie, 16 and Missing in 2015 as Janelle. Her other film credits are Jim, Deeply Irresponsible, and so on. Just like Hudgens Nicola Correia-Damude, Paulina Gerzon and Brittany Curran are also very prominent actress of Hollywood industry.
Stella Hudgens Personal Life: Boyfriend
Stella Hudgens is currently dating a guy named Eric Unger. The couple started seeing each other since June 27, 2017. The pair had their first meet on the According to Jim set where in 2001 they worked as a child actor. They soon fell in love with each other, but only started to date after knowing each other for a few years.
A few months back, while spending their Paris vacation, Hudgens shared an image with her boyfriend on her Instagram. Before, Eric Hudgen dated quite a number of a famous celebrity. First, from 2010 to 2011, she had a fling with Dylan Efron, the brother of Zac Efron.
She later started her loving relationship with Cody Simpson in 2011, an Australian singer, songwriter, dancer, and actor. They ended their affair after a few months of dating, however, owing to some misunderstandings.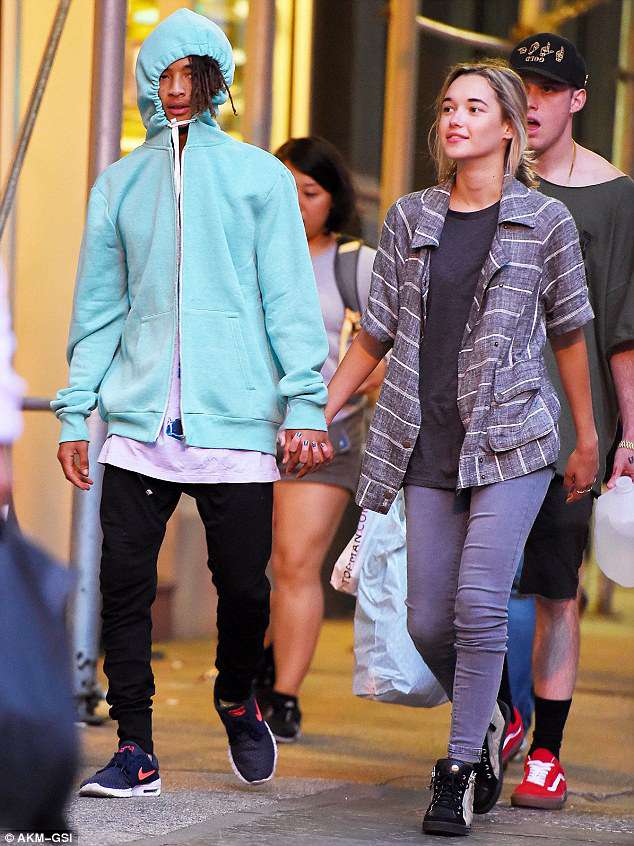 After the split with Simpson, she briefly had a fling with an American rapper, singer, songwriter, and actor, Jaden Smith in 2011. Just like her any other relationship, her affair with Jaden also couldn't last long and broke up in 2012. Then, from 2013 to 2015, Alec Holden became her partner in crime.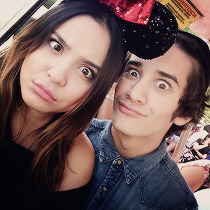 After the ultimate break up with Alec, she was rumored to have hooked up with an Australian singer, Beau Brooks. However, it just turned out to be rumors and the same year Hudgens was in a relationship with a guy named Holden.
Hudgens is also an active social media user, and her Instagram account has an enormous amount of follow-up fans. Hudgens is currently living with her family and friends in California.
Stella Hudgens Net Worth & Assets
As of 2019, Stella Hudgens has an estimated net value of $500,000. She also earns from her other profitable fortune that includes advertisements, cameo appearances, etc. It is presumed that her annual salary is about $200 to $250 Thousand.
Hudgens also has worked in very profitable films. So, she certainly gets a nice paycheque from the films. Hudgens co-starred in the American musical TV movie, High School Musical, with Olesya Rulin and Daniela Bobadilla. The remarkable net worth of Rulin and Bobadilla is $2 million and $1 million respectively.
Hudgens has been involved in the performing sector for a very long time, and she also has some future initiatives. So, certainly, these projects will assist her to add an additional amount of money to her bank account. The young and beautiful Hudgens is certainly living a very blissful life.
To know more about celebrities, stick on marriedceleb.